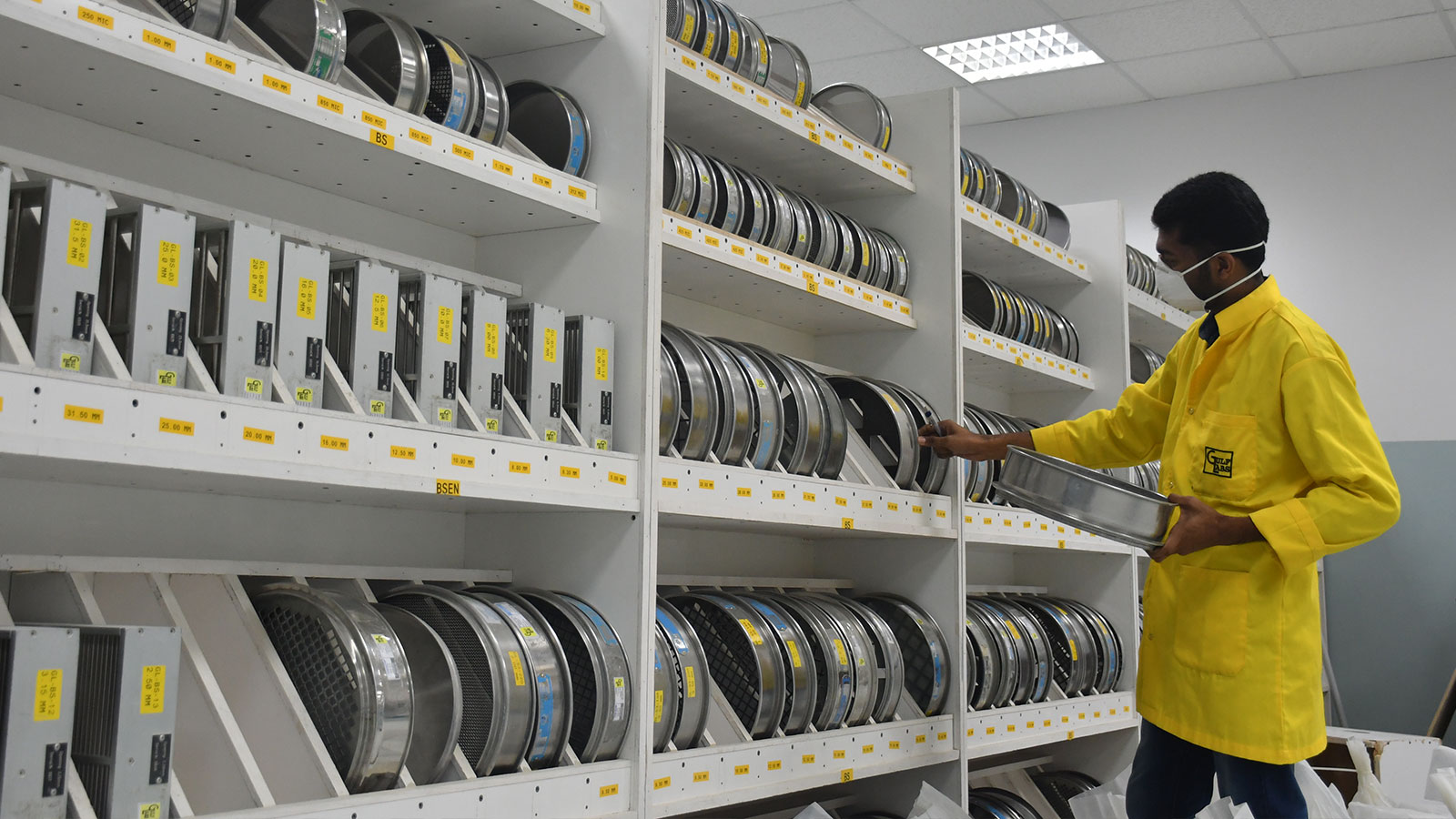 Gulf Laboratories specializes in providing geotechnical, geological and material testing services to international and local clients in Qatar
Gulf Laboratories Co. WLL provides ground investigation, borehole drilling and a wide range of laboratory testing services to international and local clients within the State of Qatar.
We have provided specialist services to a large proportion of civil engineering, water resource and development projects within Qatar for over 40 years.
Our services include:
Ground Investigation
Laboratory Testing
Drilling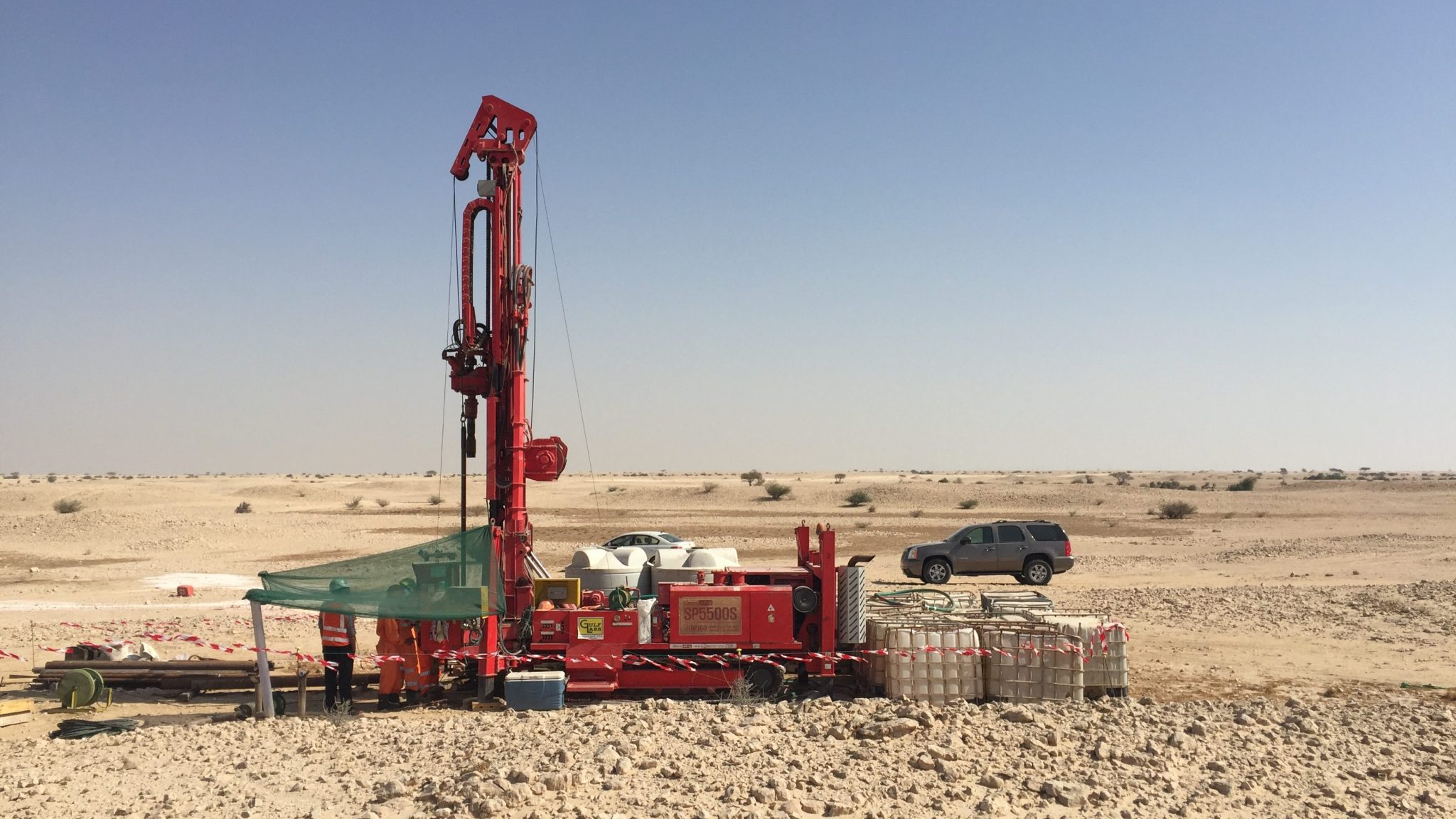 Ground Investigation
Gulf Laboratories have been providing ground investigation services in Qatar since the mid 1970's. From the initial ground investigation surveys at Ras Laffan as a greenfield site back in the late 1980's to the recent proposed passenger terminal expansion at Hamad International Airport, we are proud to have been able contributed to the development of the country.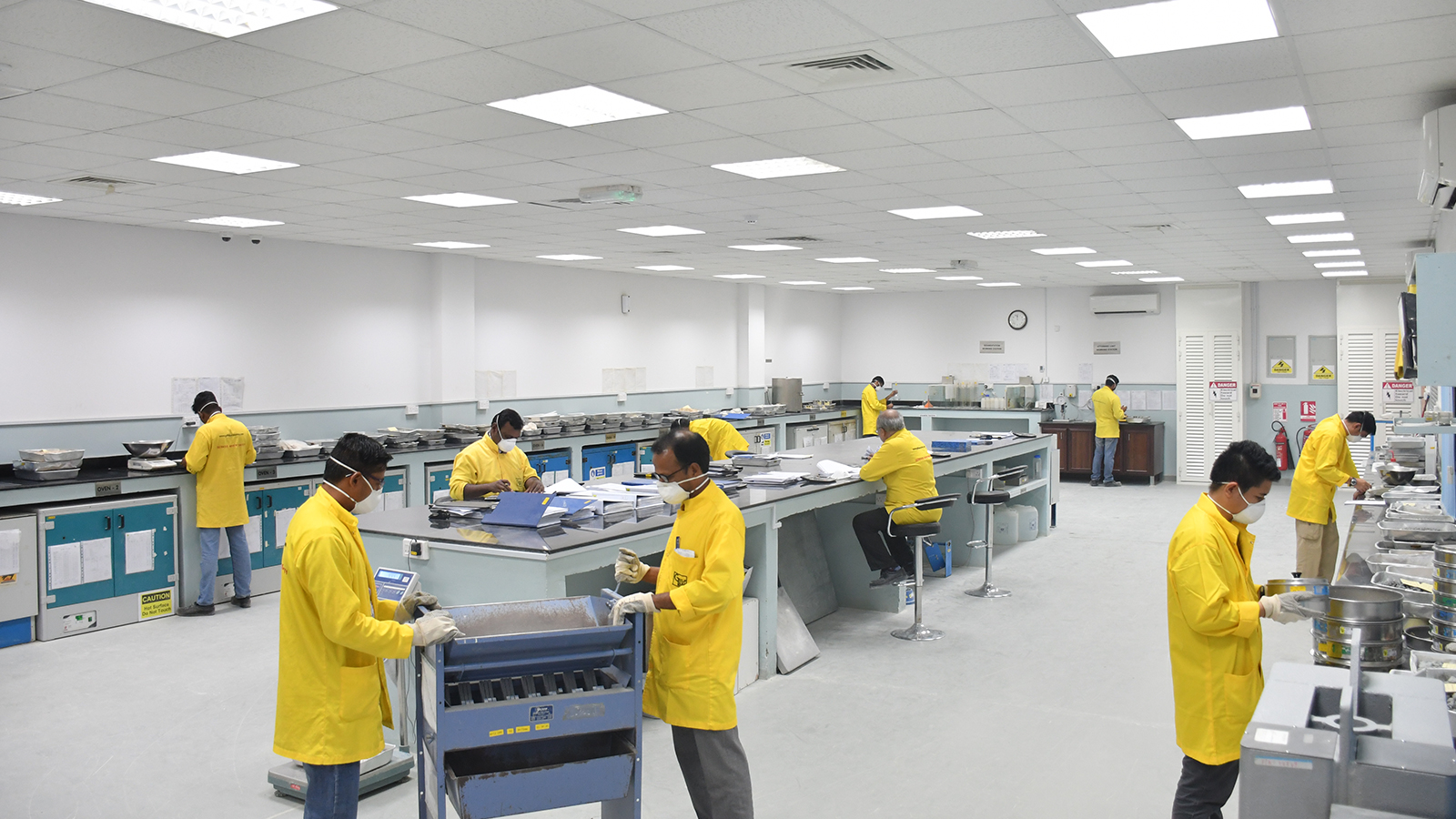 Laboratory Testing
We employ over 250 qualified laboratory technicians, chemists, microbiologists and other technical staff, who are supported by an extensive quality control and quality assurance department.
Our quality and HSE management systems have been certified to ISO 9001, OSHAS 18001 and ISO 14001 and we also have around 500 tests accredited to ISO/IEC 17025. We are also an Ashghal approved laboratory.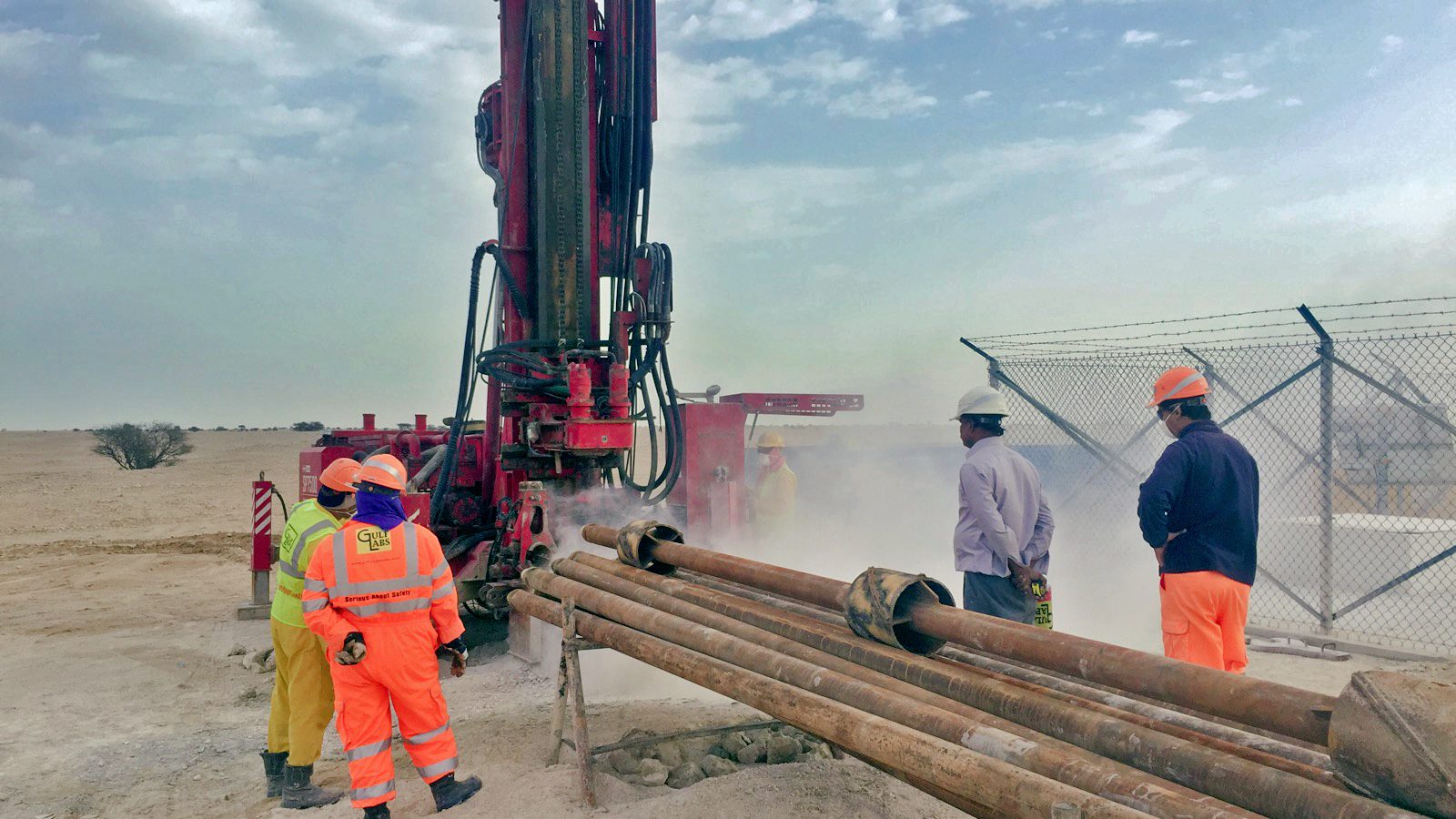 Drilling
In addition to drilling and sampling works carried out associated with ground investigation projects, Gulf Laboratories' fleet of 32 drilling rigs provide the capabilities to undertake a wide range of drilling services.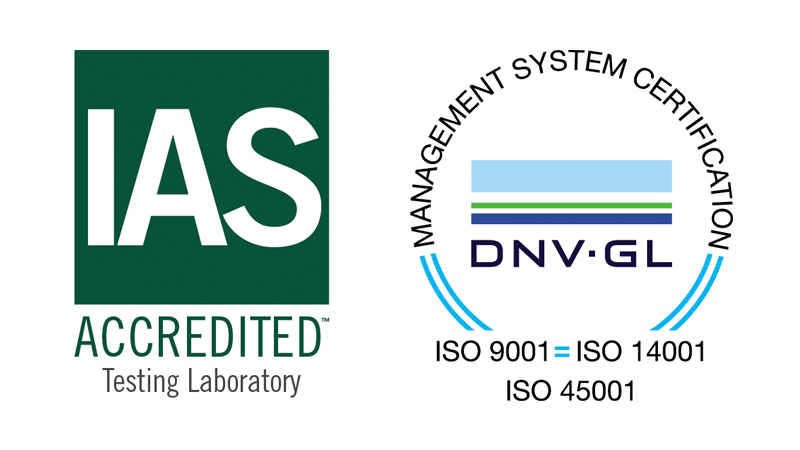 Gulf Laboratories is certified in compliance with ISO 9001:2015, ISO 14001:2015, ISO 45001:2018 and are accredited to ISO/IEC 17025:2017